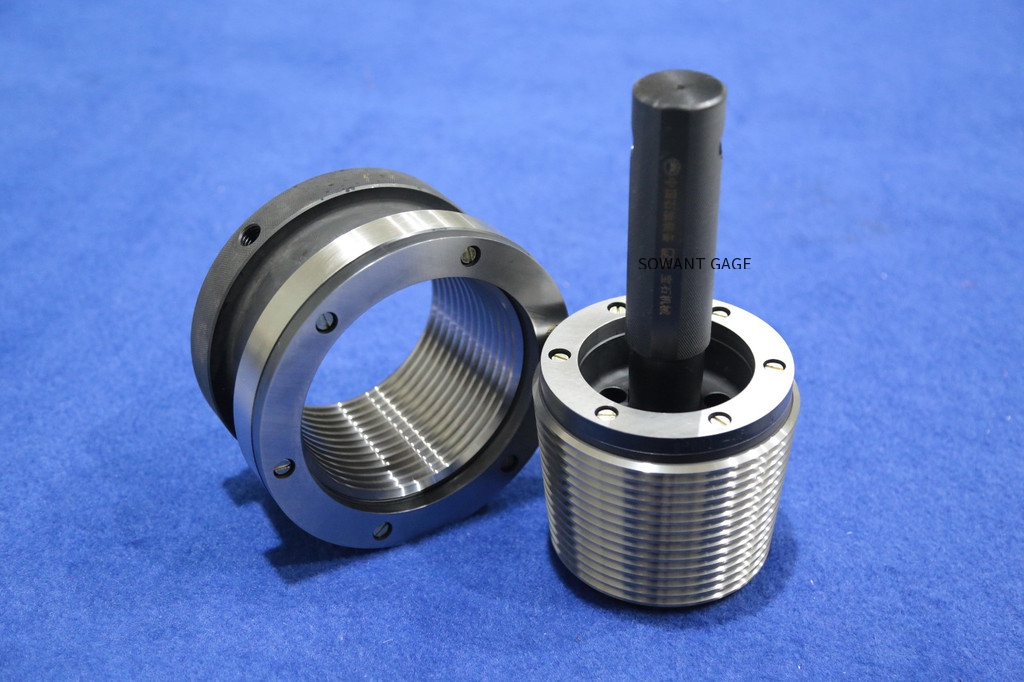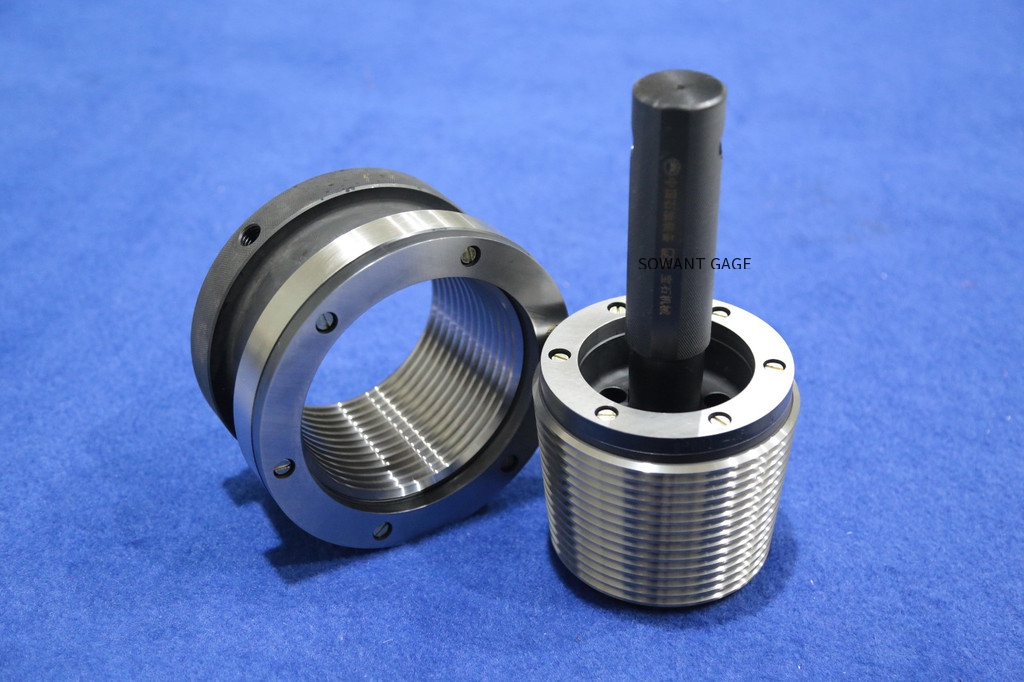 Material: All China made Line pipe working plug gages, LP working ring gages are manufactured using high‐strength carbon steel,Cr15
Standard:manufactured per specifications by the American Petroleum Institute (API 5B).
Line pipe is made to transport natural gas, oil and water. This specification includes standards for the dimensional, physical, mechanical, and chemical,So LP thread is very important for pipes. Petroleum piping thread gauges LP is for comprehensive Inspection API SPEC 5B standard petroleum piping internal threads and external threads.
Sowant precision gages are professional API 5B thread gauges supplier , we have 2 LP API thread gauge-2" Line Pipe Ring Plug Gage in stocks, each 2" LP API thread gauge with 100% CNAS calibrated reports.
Do you know the price of 1″ 11-1/2 API Line Pipe Work Plug Gauge are supplied with a handle in China? if you need LP thread working plugs or working ring gauges, please let us know.
Sownat precision gages is a very profession API thread gauges, they resale USA made API gages in china As well, and now they resale Chinese API gauges to worldwide, like USA/UK/Germany/JP/India.Sowant Precsion gages also can offer you the Mitutoyo calipers/mircometers/depth calipers/INSZIE measurement/thread gauges/INSIZE thread gauges/China BOMCO API thread gauges/chengliang tools API thread Guages/XIN-LIANG tools. if you need any china made thread gauges or plain gages , please contact us now~
PARAMETER OF LP thread in following













Line Pipe thread size


Type

T.P.I

T.P.F

Taper

Angle

1/8 LP

27

3/4

1:16

60°

1/4 LP

18

3/4

3/8 LP

18

3/4

1/2 LP

14

3/4

3/4 LP

14

3/4

1 LP

11 1/2

3/4

1 1/4 LP

11 1/2

3/4

1 1/2 LP

11 1/2

3/4

2 LP

11 1/2

3/4

2 1/2 LP

8

3/4

3 LP

8

3/4

3 1/2 LP

8

3/4

4 LP

8

3/4

5 LP

8

3/4

6 LP

8

3/4

8 LP

8

3/4

10 LP

8

3/4

12 LP

8

3/4

14 LP

8

3/4

16 LP

8

3/4

18 LP

8

3/4

20 LP

8

3/4